Quick Links
---
Resources
---
Download the Thermaflex mobile app:




Built Stronger to Last Longer
Thermaflex has been a leader in the flexible duct product industry for both commercial and residential HVAC applications for over 60 years. Founded in 1953, the company has experienced significant growth and now has a team of more than 600 employees that work across four strategically-located, state-of-the-art manufacturing facilities.
As part of the Flexible Technologies Group, Thermaflex continues to lead the way in developing innovative products that meet the market's needs, enabling professionals to be more productive and more profitable.
Thermaflex offers the most comprehensive product line of flexible duct products, ideal for offices, schools, hospitals, industrial and commercial applications.
---
Featured Products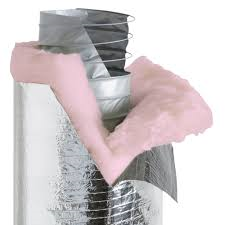 EverClean™
EverClean™ is designed for use in custom built homes where improved Indoor Air Quality (IAQ) is desired or required. EverClean™ flexible ducts perform well in low to high pressure cooling and heating systems and can be utilized in either supply or return sections. Specific applications include branch ducts and branch connections to or between mixing units, induction units, control or terminal units, and diffusion devices.
EverClean™ provides excellent efficiency in higher pressure systems because its liner and reinforced, metallized vapor barrier work in combination to supply a double air seal.
Why EverClean is better for you?
Certified Cleanliness – Designed to prevent mold and mildew growth, EverClean ducts are GREENGUARD Certified and meet stringent IAQ standards.
Energy Savings – Increasing duct insulation reduces energy bills, and provides constant comfort.
Improved Indoor Air Quality – Insulated ducts reduce condensation and resulting mold growth.
Quieter Environment – The fiber glass core serves as an excellent acoustic insulator.
Lifetime Warranty – Thermaflex® now provides a lifetime warranty to the original homeowner.
Fire Retardant Inner Core – Duct components are flame-resistant and self-extinguishing.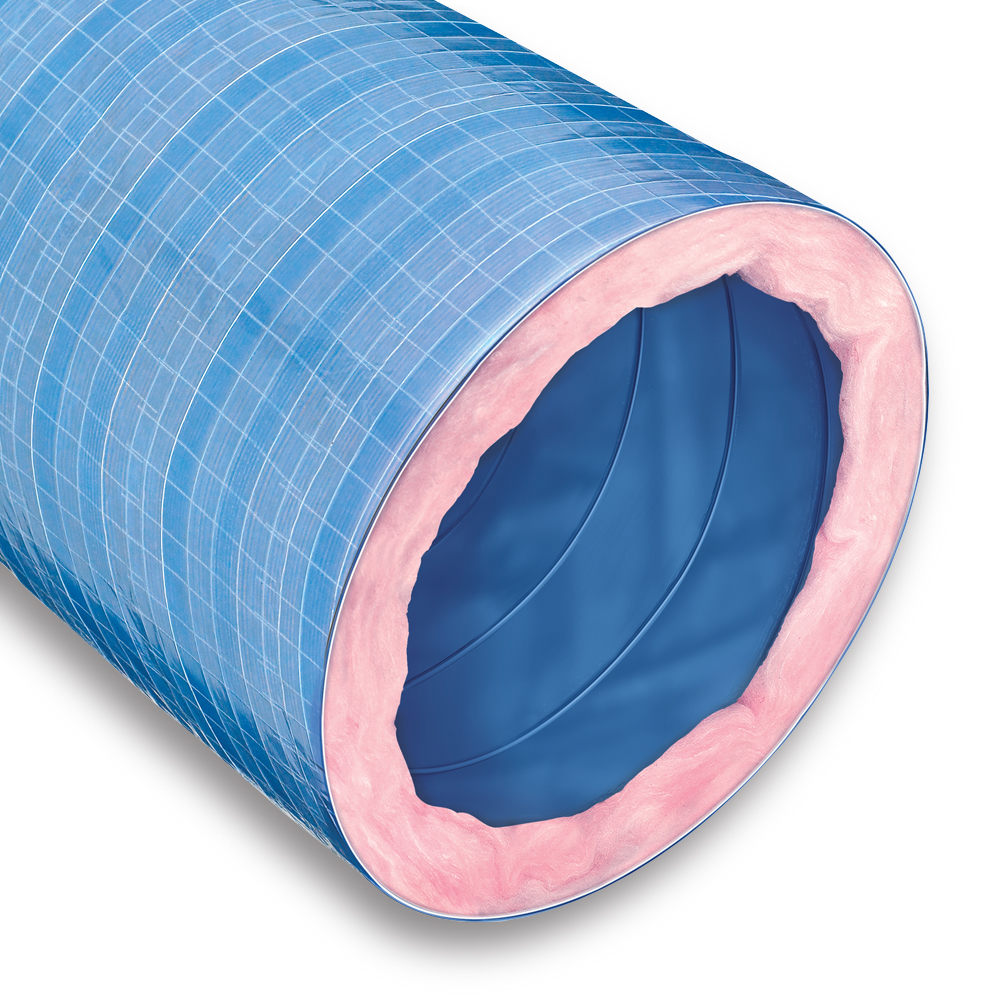 PHD flexible air duct
Patent pending Thermaflex PHD flexible air duct is energy efficient, environmentally friendly and cost effective. Made with 100% recyclable inner core and vapor barrier, PHD is a great choice for LEED projects and applications where sustainability is key. The non-metallic construction of this versatile duct also makes it ideal for MRI and clean rooms.
Benefits:
• 100% recyclable inner core and vapor barrier – simply remove fiberglass and recycle components with PET recyclables.
• For sustainable applications – recyclable factory scrap, lightweight fuel-saving alternative, fully recoverable materials during construction and demolition.
• No metallic components – ideal for use in MRI rooms or other applications where non-ferrous components may interfere with equipment.
• Low-cost alternative to rigid aluminum duct – installation is the same as standard wire-helix flexible duct.
• Corrosion-proof and resilient engineered polymer helix provides excellent long-term structural support.
• Polymer helix is safer than traditional wire helices – will not cause puncture wounds or cuts during installation.
• UL 181 listed Class 1 Air Duct.
• Energy-efficient, formaldehyde free Owens Corning™ Eco-Touch R-8 insulation.